North Carolina Breweries, beer specials and popular places to drink.
Whether you are drinking your way through the US or just going on a road trip, don't pass over North Carolina. North Carolina can offer great drinks and great places to drink those drinks at. Look for Asheville, which is popular for its high gravity shops like Bruis'n Ales
and places to drink like the Thirsty Monk and the Captain's Bookshelf. North Carolina also has a great coffee scene, with top rated coffee roaster Counter Culture in Durham, NC. You do not, however, have to go all the way to North Carolina to get the North Carolina drinking experience. These North Carolina breweries have bottled an experience that you can take home with you.
Oskar Blues
Oskar Blues is a brewery that has been around long enough to make itself an institution. In 2002, Oskar Blues became the first US craft brewer to can its own beer. In 2005 the New York Times named that canned beer, Dale's Pale Ale, the best "Pale Ale." Still, they are not so old that they still cannot make waves. Their Old Chub and Old Chub Stout Nitro scotch ales are definitely worth getting excited about.
HOOTS
HOOTS Beer Co. is so new that their website is not even finished yet. The brewery grew out of the HOOTS Roller Bar in Winston Salem. I met HOOTS at Sugar Brew, a beer festival on Sugar Mountain. The HOOTS people I met at Sugar Brew were fun people with a cool vision for beer, and their Grasshopper was killer. Be the first of your friends to try them!
Aviator Beer
I also encountered this brewery for the first time at Sugar Brew. What caught my eye were their shirts, banners, and stickers which read: Beer is my friend. How could you not like these guys? What made me write about them today was their Blackmamba Oatmeal Stout, a dark and full bodied beer that made me go back for another. I also tried their Devil's Tramping Ground Tripel. This high gravity ale poured golden but tasted as rich and complex as something much darker. While Aviator has other beer options as well, I turn to them for these two beers in particular for dessert drinking.
Highland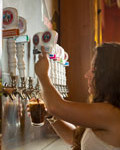 Without a doubt, year after year, Highland Brewery returns as my favorite brewery. I could easily drink Highland's Oatmeal Porter or Gaelic Ale everyday. Highland has a beer for every occasion: Kashmir English-style IPA for Europeans and fans of hops, Black Mocha Stout and Thunderstruck Coffee Porter for the coffee-inclined, Razor Wit Belgian Wheat for hot summer months, Clawhammer Oktoberfest for that best of German celebrations, and scotch ales because scotch is delicious too. Also, Highland names their seasonals after mountain trails near their brewery, on the outskirts of Asheville. This brewery is definitely worth a taste and a visit.
Highland Brewing Company 12 Old Charlotte Hwy Suite H Asheville, NC 28803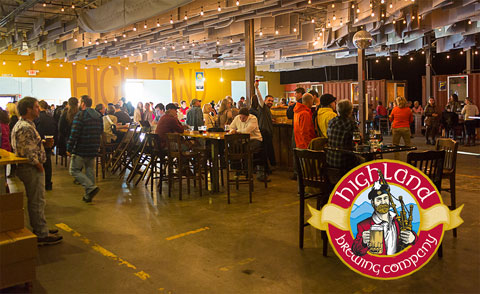 If you are cruising down the East Coast or just cruising down the beer isle at the grocery store, these North Carolina Breweries will not steer you wrong. West coast breweries have been captivating the attention of the beer world for long enough. It's time we gave the Southeast a try.