Everblue Review;
Mer Tales Book 1 by Brenda Pandos
I got a chance to read Everblue by Brenda Pandos on my kindle. Whether you choose to buy on kindle or on book form, this book is definitely a great read for all mermaid lovers. It is a book one of 3 book series. I have been into mermaids since I was little and have always wished there was more books written about them.
Well I was so interested when I found this book, and couldn't wait to start it. It is a young adult book, but I like a lot of books even the young adult ones, some are worth to read. Once I started reading this book, I can honestly say I couldn't put it down. I had to see what happened next, and even lost sleep trying to keep my eyes open to read it.
It will take you on this adventure into the deep blue ocean and give you a different twist to what we know about mermaids. Not only is it about mermaids but the whole kingdom of mermaids, mermen, and merling babies as well. It gives an interesting twist on some that live on land between us that have to be in the water by night fall.
Gives a whole like vampire feel with that idea and I like it. It's a fresh outlook on them, and I loved it. Also it isn't a great story without a love story in it as well. They also talk about how mermen or mermaids when they kiss someone they are soul mates more the less for life. I love that outlook a lot because it brings something so simple to being such a soul binding kind of thing. I think not even half way through the book, and was rooting for the human and the merman to be together, and it took my breath away every time they were close.
It was easy to put myself in to this book, into the life of this simple human girl, who falls in love with a merman. This is a different twist because usually it's a female mermaid falling in love with a human man. They also even tell you in the story how you can become a mermaid or merman if you're human, and the other way around. It goes into a graphic detail of how it works which gives a great visual in your head. Although I haven't read the sequels to this book yet this was definitely a great start to a great series.
I can't wait to continue reading on. I love this woman's writing style, it's so easy to read and the book just flows. The only thing I hated was sometimes it was hard to tell when they were in the kingdom undersea, and when they were on land sometimes. The only issue I found to this was because with an air bubble they had in their home under the sea so they had legs when they were in it. Also if they could have legs in the ocean in an air bubble, then what was the point of them having to be in the water by sun down? That made no sense there. However, with that set a side I give Everblue by Brenda Pandos a 10 out of 10 review, it is a must read.
---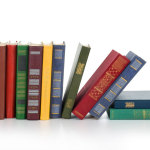 Books, eBooks, Magazine and Book Reviews.
Share with us your favorite book reviews!
Book Sales and Offers, Book Rental Coupons.
---
Image Credit facebook.com/brendapandos/photos/