Fulcrum Gallery: unique gift, decor item and picture ideas.
I really want to tell everyone about Fulcrum Gallery, a great site I found recently. With the holidays approaching rapidly I wanted to go outside of the box and find those unique gift options for my family. So I recently purchased a nice decor item from a company called Fulcrum Gallery online. They make pictures onto canvas then frame it all with in their company and mail it out to the customers.
I thought at first their frames and pictures were just the same old kind of art stuff as well as thought their prices were too high. I have to admit the site made it look nice but when I got it I was pleasantly surprised it looked even better.
I think it is a gift that will continue to keep on giving. Everyone who has seen this picture in our home has always made a nice complement on it. Yes I was planning to buy it for Christmas, but ended up giving it to my mom for her birthday. I plan to buy a few more of these for Christmas, for other people as well. They don't just have pictures with flowers and river side either; Fulcrum Gallery has all kinds of pictures from things for a child's bedroom to pictures to fit any decor.
I do really like this company and their shipping is really fast too. You can make every gift idea unique all by the person you are buying for through this site. It comes in a box that will make it easy to wrap it for the holidays as well. In the box it is protected and they made sure it wouldn't get broke.
---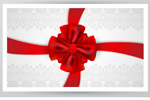 Share with us your perfect gift ideas for the special person in your life.
Review the latest products or services, which can make the ideal gift for holidays or anniversaries.
---
So forget those companies that charge an outrageous price for decor for your home. Whether you're buying for the holidays, or just to decorate your home, I really think this is a great place to start. I have bought many expensive decor for my home, but none ever worth it. At least I can say the ones from Fulcrum Gallery if it is expensive it is only cause you chose the biggest size picture, but still very worth it. But they have price ranges and sizes for anyone's home or pocket. If you sign up for their newsletter you can also get a discount on your order, how nice is that.
Right now they are even running a sale for 40% and 50% off, great time to buy for the holidays. I love how on their front page they even spotlight artist's work, which is a great way to give back to them as well. If you also just want to make things even simpler and order just by the colors in your house you can shop by color as well. This site makes it all so much simpler, and I'm really glad I found the site. It has become my go to site for any artwork and decor needs for my walls. I do hope everyone will find just what they are looking for from the Fulcrum Gallery.