Horizon Organic Chocolate Milk Review
Great Health With Horizon Organic Milk
I wanted to share a tip for Healthy Living. I know with all the diet stuff on the market it makes it even easier to lose weight with good tasting food. Well, the issue is even some of the low calorie items and low carb diets are still not totally healthy for you.
About a year or so ago I started looking more at what I eat and what would give me nutrients in my body I needed for my age. One thing most women need a lot of the older they get is calcium for their bones. Most don't intake enough milk or dairy products as it is. Then of course other vitamins are a great way for you to age gracefully.
I got to try organic milk from Horizon a couple years back. I can honestly say to this day I still drink it. I gave up regular vitamin D, Low Fat Chocolate Milk and switched it out for Horizon Organic Chocolate Milk. Why did I choose the chocolate? Well, it is what I love more than white milk anyways. But then again I can take in two things my body needs all together. Not only does it have the vitamin D my body needs, but it is also has the Omega 3 I need for better eyes with age. I don't eat fish, so this was a better alternative. The funny thing is most people think you need to take a lot of vitamins. But why do that when there are foods out there that taste great and are better for your body than just pills.
Not only is Horizon Chocolate Milk great for my body but I actually think it taste better than any chocolate drink or chocolate milk I have had in the past. Although a bit expensive it still covers two things we need in our body. Now don't stop there you can change everything out because they have white milk as well.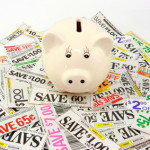 So not only is this milk great tasting, and good for you but its more natural without a lot of ingredients thrown in to it that could harm you as well. Everyone I have brought in to trying this milk has fallen in love with it. I wasn't a believer in the beginning because organic makes it sound like it is probably nasty but it is the farthest thing from it. I have a hard time eating healthy still due to the taste of certain healthy foods, so take it from someone who is picky I still drink this a lot.
Also the milk actually lasts longer in your fridge and doesn't go bad as fast as normal milk. These are all little things that come in handy. Great tasting with cereal or other things all you have to do is replace your regular milk as well as chocolate milk if you like it with Horizon organic milk. Try it for a week and see if it makes you feel better.
Image Credit: flickr.com/photos/jennycu/