The pros and cons of HP All in One Computer.
I would like to share with you my experience with HP All in One Computer I've bought a couple of years ago. I wanted a computer that will take less space, and I decide to buy all in one computer instead of the tower unit. Although the price ranges from $800 and up, I sadly paid $1500 for mine. Now before I tell you the pros and cons of this computer, let me tell you, it is not the computer I'm using today, and I will try to explain why.
Pros: It is true, HP All in One Computer is more compact and it is a major space saver. It is sleek and modern looking and I loved it, at first. It even had a descent integrated graphic card in it that let me play some online games.
Cons: When I looked into upgrading my computer, I found most computer shops won't touch an all in one. Even though, it uses laptop parts inside, and can never be truly upgraded. There is lack of space for one, and then after calling so many repair shops I found none, that would mess with them. If for any reason a repair shop was to open HP All in One Computer, then it voids all warranty from HP no matter how old it is and how long your warranty is for. It voids it right on the spot.
Well, after about 3 months of having it, I had to restore windows and lost a lot of stuff due to it. Now my HP was brand new when I got it, but yet had already started giving me issues. I contacted HP and they took it in for repairs then sent it back.
Same issue happened again a couple of months later and I had already restored it again another 4 times before giving to them. They had it for 3 months and when returning it seemed like they did nothing to it. I had gotten where I never trusted saving anything on my computer anymore. I had lost so much that it was getting old yet HP lacked to really do anything about it. They said they did, but I doubt that since nothing ever changed. I'm not going to lie I had a 1 year warranty on mine and when they kept it the last 3 months, and when they returned it to me they made sure it was returned after my warranty date was out. I thought that was pretty pathetic of the company to do, because when I got it back and as soon as I realized nothing had changed, it was too late and they made it clear to me as well.
With nothing else I could do, I still continued to restore every so often, maybe once a week, it had gotten down to. After another 5 months my computer just stopped turning on. I come to find out my hard drive was dead. I talked to a computer guy, and he said looked like the hard drive was failing awhile now, yet HP didn't even bother to check, or if they did they didn't care. I was left with a big paper weight that I was only able to use for a year and half that I paid $1500 for. Even though I can't seem to part with it due to the price, I have yet to find a shop that will go through and take it apart and fix it.
The only thing I can say is, if you think about buying HP All in One Computer, rethink that idea. Do research before you do make sure you have a repair shop near you that will even work on it, if something goes wrong. Also keep in mind HP customer service lacks a lot when coming to helping their customers. I really wish I had never bought it now, but you live and you learn, and now I'm passing on my review to you and what I went through.
---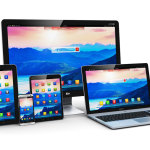 Share with us your computer reviews and helpful tips on how to buy a right computer, or building your own PC.
---
Find great computer and laptop deals.