Save Money by Refilling Printer Ink Cartridges
Why is ink so expensive?
For companies that produce printers for use in homes and small offices, their greatest profit doesn't come from the sales of the printers themselves, rather their greatest source of income come from ink cartridges. Many consumers often think they have found a great deal for a printer, only to find out that they have to pay double or triple for the cartridges. One way around that is to purchase ink cartridges that are remanufactured for use in common printers like HP, Lexmark, Canon, Brother and other popular companies.
When you start to see the color fade on your printed out pages, you might decide to immediately run to Wal-Mart to make your purchase, but those black and tri-color multipacks can cost you anywhere from $45 to $100 each, which for some, is a hard commitment to make. It is for that reason that companies like Clickinks.com!
, 123 Ink Cartridges, Carrot Ink
, CompAndSave.com
, Concord Supplies and many others have moved into that market to offer the same ink cartridges at a fraction of the cost.

In 2005, there was more than 1.3 billion ink cartridges purchased around the world bringing in sales exceeding $30 billion. In 2009, the market was split with about 29 percent of ink sales coming not from HP and Canon, rather from the companies that refill and remanufacture cartridges. In 2005, that percentage was 23 percent, showing the new trend and popularity of saving money through the years.

One might wonder how important it may be to get their printer ink cartridges at a discounted rate when they seemingly last for months, for small business owners and those with home offices that do a lot of printing, the money saved can add up quickly. According to Hewlett-Packard, those that use HP 98 black ink will only get about 420 standard pages of printing, meaning that for just about every ream of paper you go through, you will need to buy a new cartridge. The print page totals for those using HP 92 black cartridges are even less. The company estimates only 210 pages of standard printing per cartridge. With individual HP 92 cartridges selling for close to $30 at Wal-Mart, a simple search of Carrot Ink will see that same ink cartridge at half the price.
The other good place is to buy cheap ink cartridges is Amazon.com
. Amazon usually offers original cartridges from manufacturers for less than you can get from your local retail store. Almost all the companies mentioned above have their own presence on Amazon.com, and once when my Amazon order of printer ink cartridges arrived, I was surprised to see it was shipped by Clickinks.com. When you compare the prices on Amazon and online retailers sites, then usually the retailers will have better deals, where you will be able to use coupon codes to get discounts.
For those looking to save the environment, refilled and remanufactured ink cartridges can help alleviate your negative effect on the world. By using these printer ink cartridges instead of brand new units purchased directly from the manufacturer, you are helping to keep the industrial grade plastic that is used to make the ink cartridges from turning up in landfills.

One of the biggest misconceptions about these discount cartridges is that they won't provide you with the quality of printing as official ink toners. That is not the case. Not only will these remanufactured units cost anywhere from 30 to 50 percent less than brand new units, they will offer you the same amount of printed pages and the same crispness that most desire from their printers.
With printer manufacturers giving away $100 units for next to nothing, as long as you are prepared for their tricks, you can save money across the board by purchasing re manufactured and/refilled ink cartridges.
Do you have your own way to save money on printer ink cartridges?
Share with us your own tips and ideas: comment below, or share on social sites.
---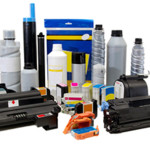 Printer Ink and Toner Deals and Offers.
Coupons, Special Promo Codes and Discounts on Remanufactured Printer Ink Cartridges.
Find all the best offers and deals in one place.
---